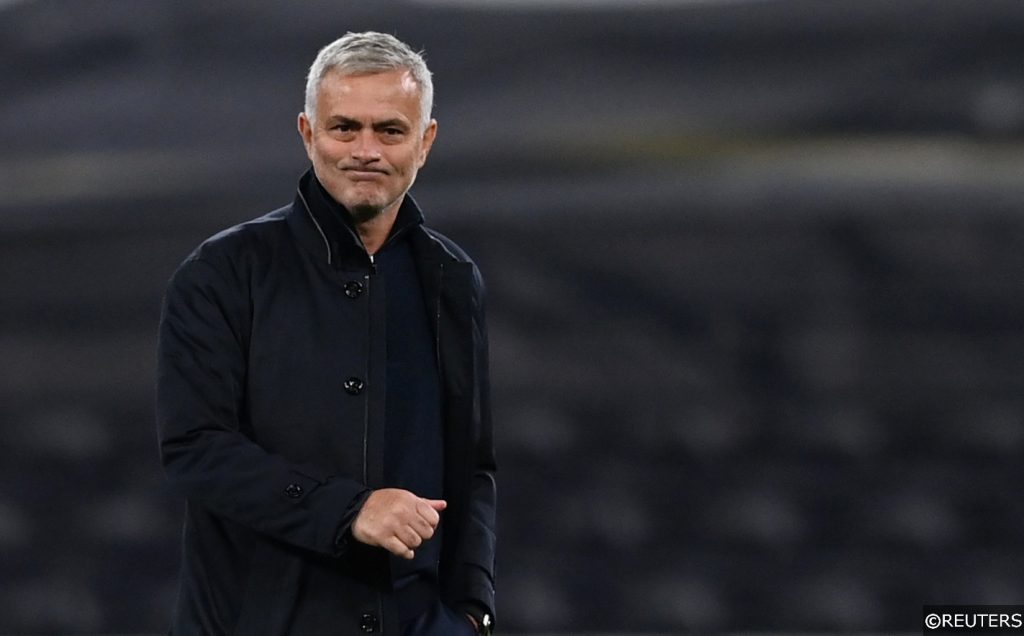 With Tottenham suffering a fifth loss in six Premier League games at the weekend, Jose Mourinho leads the way in the sack race. It's been a steep fall for Spurs having been top in November, with the club now languishing in ninth – nine points off the top four.
At this point the only thing keeping Mourinho in a job is the high-cost of sacking him. His contract runs through to the summer of 2023 and it's been reported that thrifty Spurs chief Daniel Levy would have to hand Mourinho a £34.8million payoff to break the deal early.
However, that pales when compared to the possibility of missing out on the top four and the potential departure of Harry Kane. The England forward is a target for the two Manchester clubs who could provide Kane with the success Mourinho can't.
23/10
Next PL manager to leave - Jose Mourinho
Bet here
New Betfair customers can
join here
We've picked out five contenders for the job once Mourinho is given his marching orders.
You can see how we think Spurs will get on in this week's Europa League action over in our football match predictions.
Julian Nagelsmann – RB Leipzig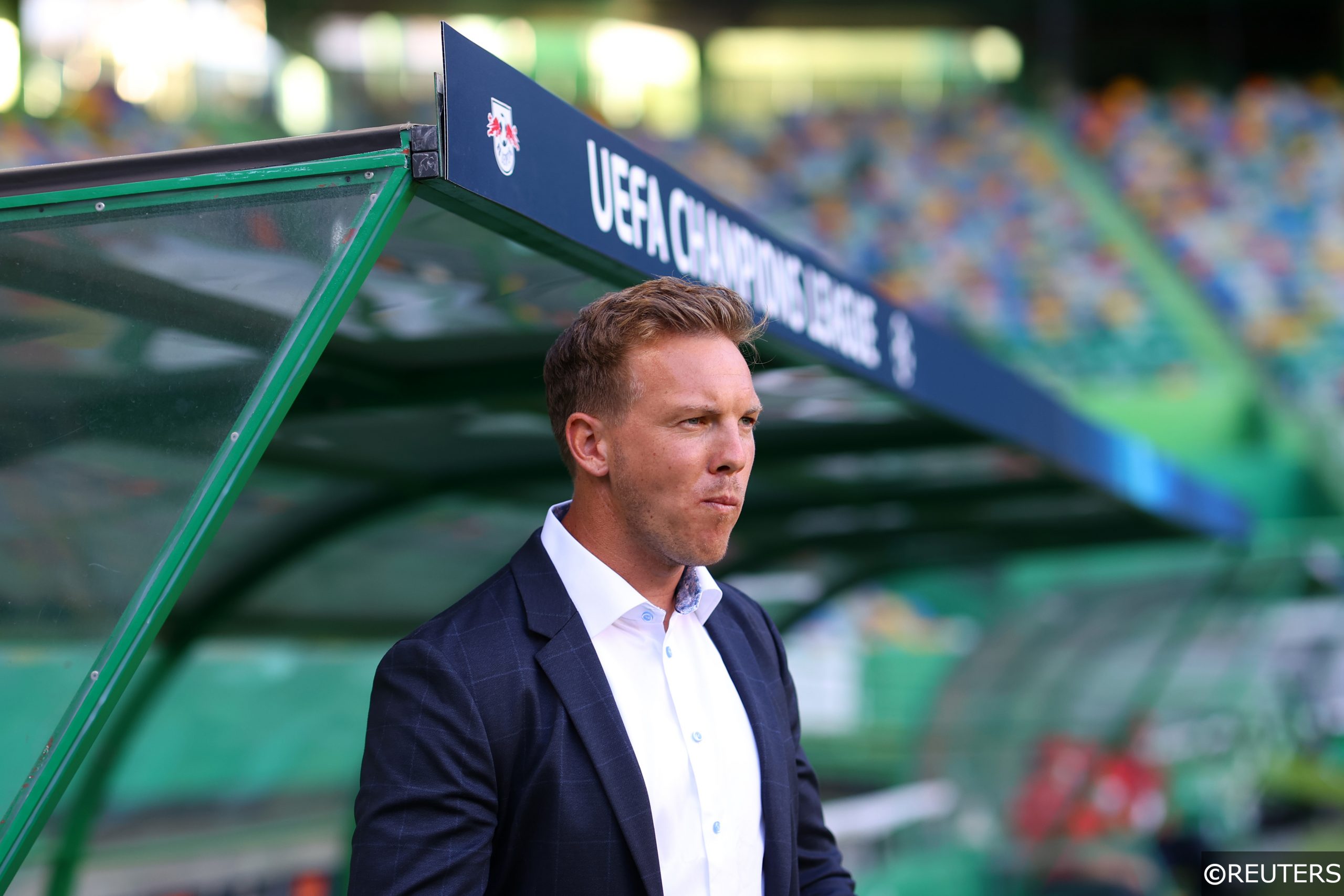 If Spurs could take any manager in the world, it would arguably be Julian Nagelsmann. The RB Leipzig coach is destined for the top, having impressed during his Bundesliga rise. The run to last season's Champions League semis showed what he can do, while the loss to Liverpool showed his ceiling in Leipzig.
Nagelsmann is likely to move on as he claws his way to the top. However, have Spurs already missed the boat? The German boss is likely to be offered a big job again in the future, so leading a Spurs side who are outside the top four may be beneath him by the time Tottenham get around to approaching him.
FST's rating: 10/10 but possibly beyond Tottenham's reach
Massimiliano Allegri – Unemployed
If Nagelsmann is the dream option for Spurs, then Max Allegri is the Daniel Levy reality. With the club burdened by the cost of their stadium and the £60million spent on sacking Mauricio Pochettino and Mourinho, a free agent Serie A winner would delight Levy.
Allegri won AC Milan's last Serie A title before presiding over Juve's incredible success. Allegri won four consecutive league and cup doubles in his spell in Turin. He left the club with five league titles and two Champions League final appearances. Spurs would be getting a proven winner.
However, Levy went down the function football/proven winner route recently. It hasn't worked. If Mourinho's style of play has bored the group raised on Pochettino's pressing then the last thing they'd want is Allegri.
FST's rating: 6/10 given his functional approach
Simone Inzaghi – Lazio
Lazio are a side who have been returned to the Champions League despite years of underachievement. They've been fired to glory by a clinical striker and a midfielder with an eye for goal. Outside of those two expensive stars, their squad is patched up with older names and unconventional talents. Sound familiar?
In many ways, Lazio are Italy's answer to Spurs. While it would be stretching the metaphor to say Simone Inzaghi is Italy's Pochettino, he is one of Europe's great underrated talents. Unlike Poch, Inzaghi has won silverware.
Inzaghi led Lazio to a Coppa Italia win and two Super Cups since 2017, which clearly alerted Spurs. In April last year an Italian agent revealed Levy made an attempt to land Inzaghi before targeting Mourinho. Don't be shocked if Spurs come calling for him again this summer.
FST's Rating: 9/10 and the best option outside the top tier names
Ralph Hasenhuttl – Southampton
The short-termism of the Premier League means Ralph Hasenhuttl is the manager who is doing a disastrous job with Southampton. However, he's really stabilised things on the south coast and he's implanted his style of play on the club.
We've gone for the obvious pick of hiring Southampton's manager because it worked last time. However, that's not to say that Hasenhuttl is a bad choice. If the style of play is what concerns the Spurs players, then the Austrian boss can deliver the pressing intensity that's so in vogue in the league now.
The main thing counting against him is obviously that pair of 9-0 defeats. The Saints boss will need to prove that his teams can be hard to beat, or else no major club will touch him.
FST's Rating: 3/10 but possibly a future option
Brendan Rodgers – Leicester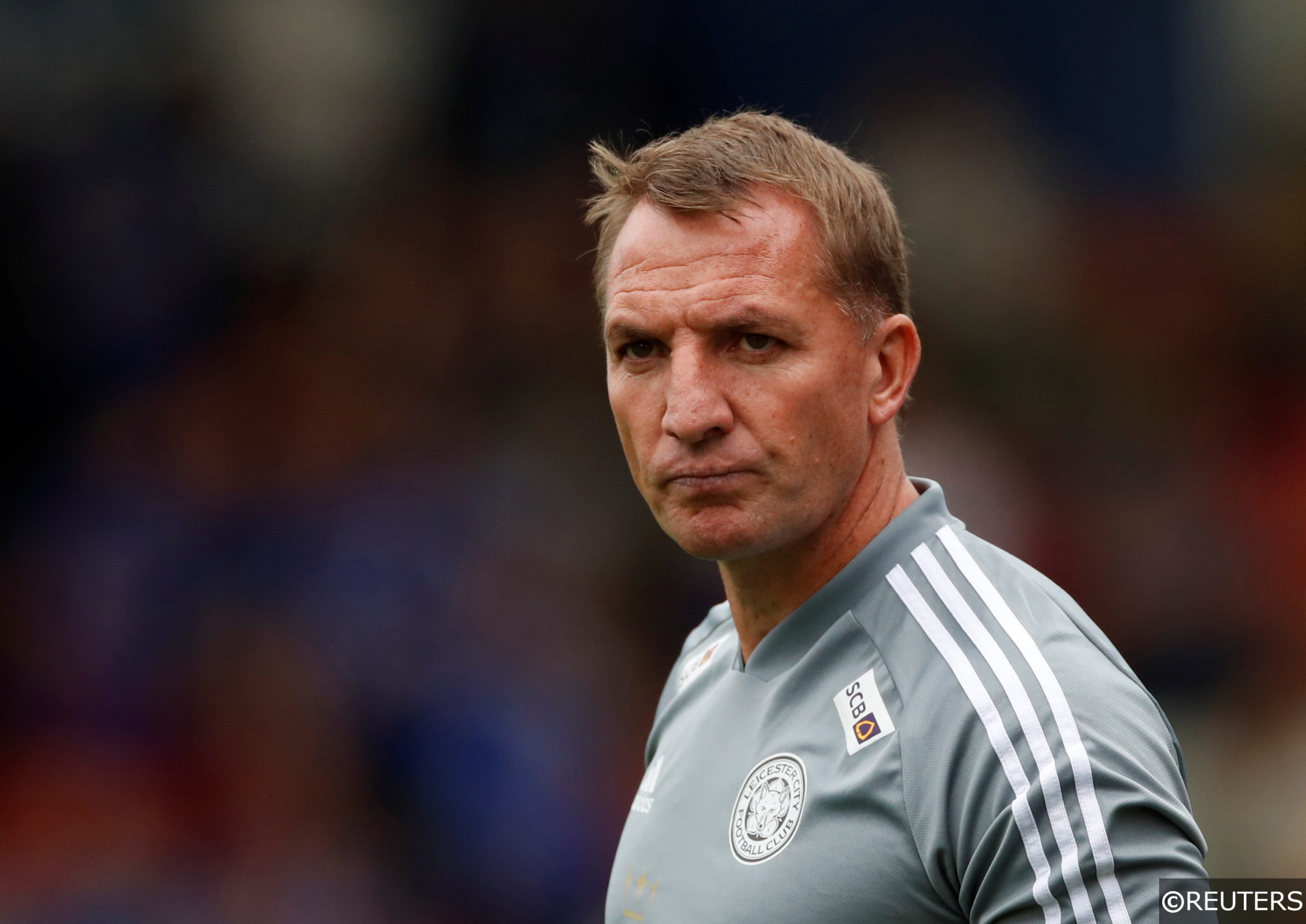 Brendan Rodgers is living proof of how perception shapes a football manager. He was seen as a rising star after a great spell at Swansea. That led to the Liverpool job, which cast a smart, adventurous coach as football's answer to David Brent.
That tag still follows Rodgers, despite his strong reign at Leicester. They fought for a Champions League spot all the way through the Premier League's longest ever season, while this term the Foxes are third and excelling in the Europa League.
Having challenged for the title with Liverpool, won silverware with Celtic and built Leicester into a top side Rodgers has a great CV. He should be a contender for Mourinho's job, even if many won't take him seriously.
FST's Rating: 8/10 but not a name to delight the supporters
---
---
More FST News:
16/1 NBA acca lands on Monday!
FST joins BetBull and offers exclusive tips and accas!
The best daily football on TV (plus 30/1 acca)
The post 5 managers who could succeed Jose Mourinho at Tottenham appeared first on Free Football Tips.