'Tis the season to be jolly for most of us, but the jingle of sleigh bells is met with trepidation by the Premier League's under-fire managers. Yes, it's prime time for sackings – as shown by the recent dismissals of Unai Emery from Arsenal and Quique Sanchez Flores from Watford. But who's managed to avoid the chop in recent years? Before we start, make sure to check out our Premier League tips page for all our expert predictions!
Right, let's count down the 7 longest-serving current Premier League managers…
7) Nuno Espirito Santo (Wolves)
Appointed: 31 May 2017
Win ratio: 53.6%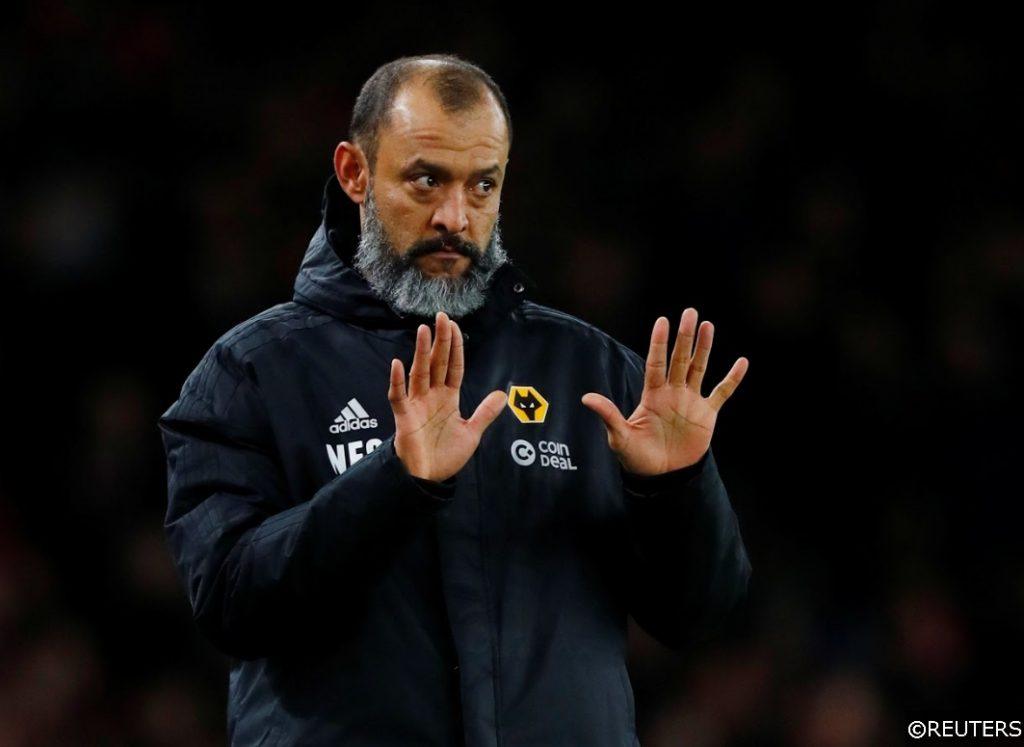 We begin with a man who been a revelation since his arrival in England in 2017. Is it his coaching ability, or is it the plethora of stars he's signed from his native Portugal? Either way, he's doing great. Having failed miserably at previous club Porto, his impact at Wolves has been surprising to say the least. His side controlled the Championship title race in his first season, eventually winning promotion to the Premier League at a canter. 
He brought in established Portuguese stars Joao Moutinho and Rui Patricio in the summer of 2018, and they helped the club finish an impressive seventh in the season that followed. A rocky start to this current season now feels a distant memory, with Santo's men currently cruising both domestically and in the Europa League.
6) Daniel Farke (Norwich City)
Appointed: 25 May 2017
Win ratio: 43.2%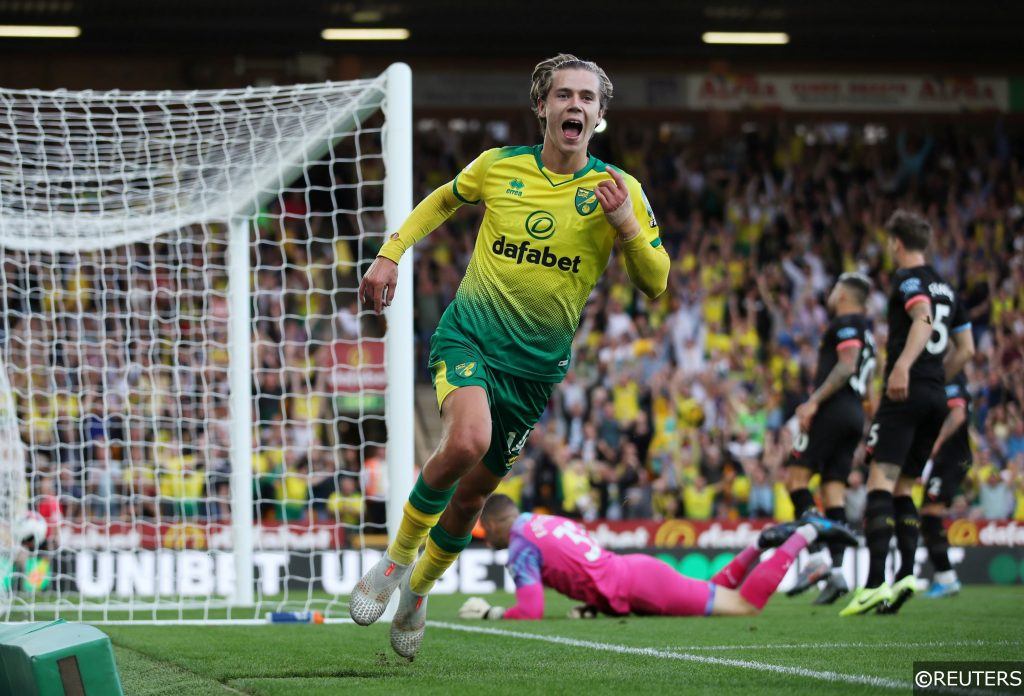 He's an eccentric German, made his name at Borussia Dortmund and has floppy brown hair. No, it's not Jurgen Klopp, it's Norwich manager Daniel Farke. Making his name with the Dortmund reserve team, Farke moved to the Canaries at the end of the 2016-17 season. Then a Championship team, the club made little progress in the season that followed, finishing a mediocre 14th. 
But Farke's methods were catching on, and a barnstorming 2018-19 campaign saw Norwich promoted to the Premier League. The German's open, expansive style of play worked a treat, but has been exploited by higher quality opposition in the top flight. That said, the East Anglians have earned plenty of admirers since their promotion, as well as a famous home victory over Manchester City. Survival is certainly possible this season.
5) Pep Guardiola (Manchester City)
Appointed: 1 July 2016
Win ratio: 71.9%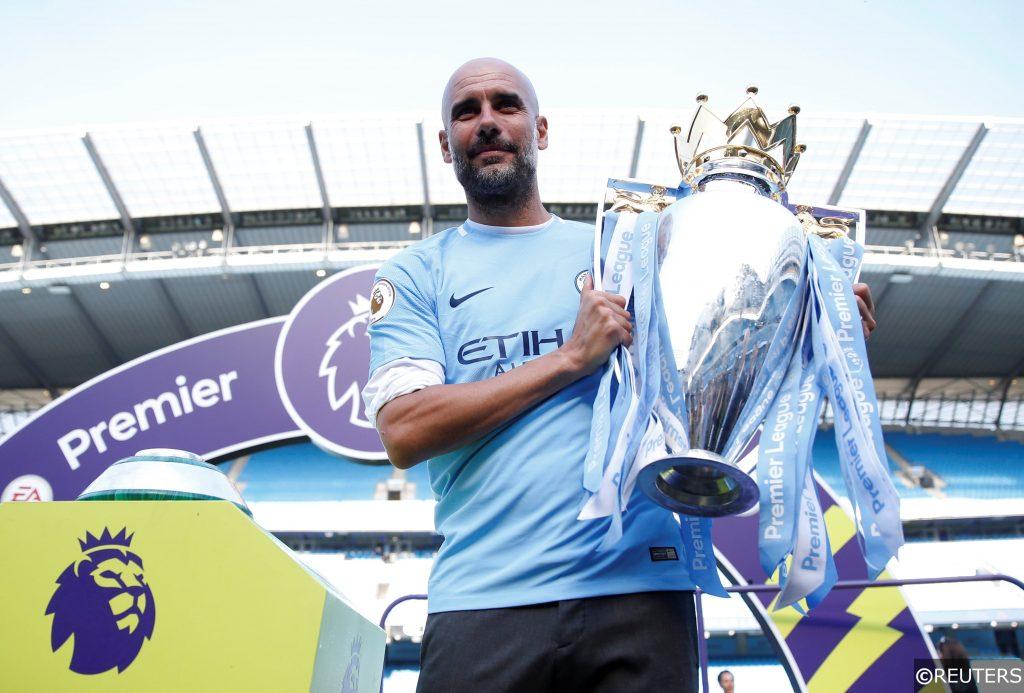 It feels a long time ago English fans were dubbing one of Europe's most accomplished managers 'Fraudiola' – and that's because it was. His difficult first season at Manchester City is three years ago now, with a glut of domestic trophies having come his way since. A fluid passing style of play has played its part, as have the goals of one of the world's best strikers in Sergio Aguero. 
Guardiola's men stormed to the league title in 2017-18, accruing a record 100 points along the way. Nearest challengers Manchester United were 19 points off the pace, while Jurgen Klopp's now all-powerful Liverpool side were 25 adrift. The following season was arguably even more impressive, with the Catalan winning a domestic treble. 
If there was to be one blemish on Guardiola's time in England, it would be his record in the Champions League, where he has never taken City further than the quarter-finals. Will he build a dynasty at City and become one of the longest-serving Premier League managers? Well, he says he'll stay at least until his contract ends in 2021. And who knows beyond that. 
4) Chris Wilder (Sheffield United)
Appointed: 12 May 2016
Win ratio: 51.5%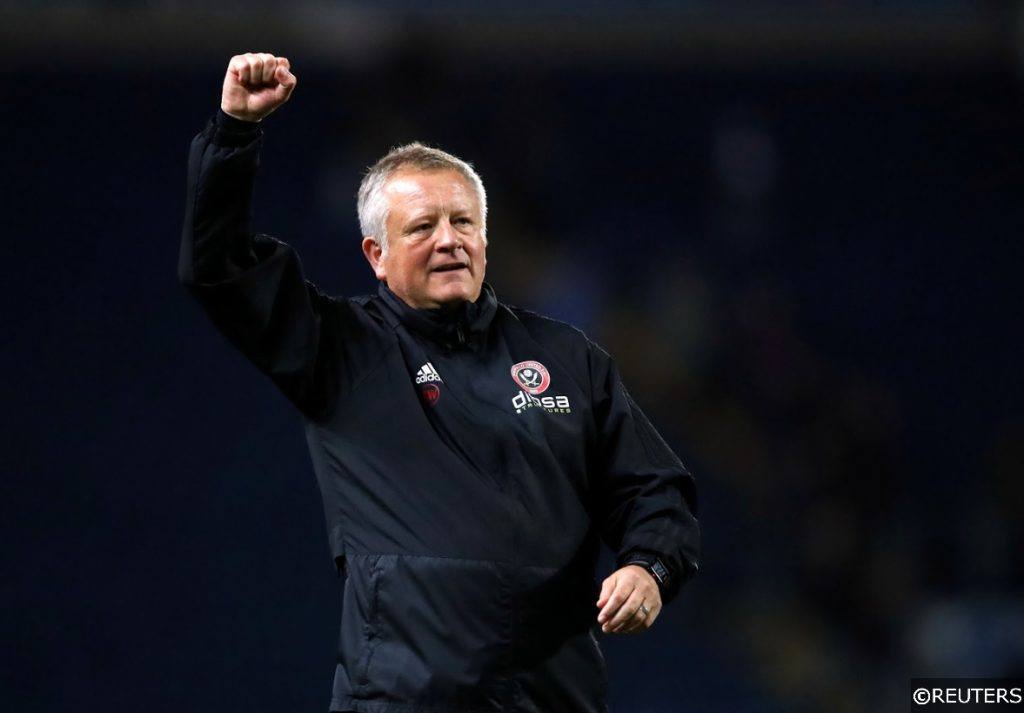 A Sheffield United man through and through, Wilder enjoyed stints with his boyhood club in the 1980s and 90s before embarking on a successful managerial career in the lower leagues. He led Northampton Town to the League Two title in 2016 – enough for the Blades to sign him up that summer. 
Despite a poor start to the season, his new side recovered to win League One in 2016-17. The club endured mixed fortunes in their first season back in the Championship before storming to the title the following year. Now in the midst of their first Premier League campaign in over a decade, United are impressing fans and pundits alike with their all-action style of play. More remarkable is Wilder's ability to achieve so much with so few foreign imports – almost every player in the squad is either British or Irish.
3) Jurgen Klopp (Liverpool)
Appointed: 8 October 2015
Win ratio: 58.9%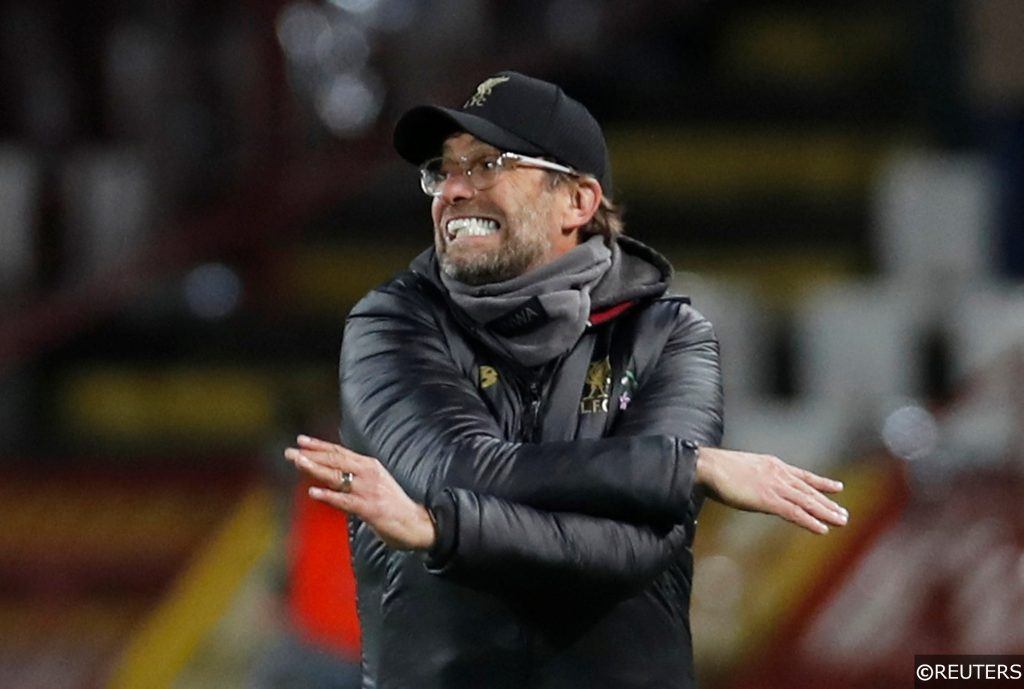 A man who needs no introduction, Klopp has been a sensation since his arrival in Merseyside. Having proved himself as one of the very best during his first few years at Borussia Dortmund, he left at the end of a 2014-15 season in which his side flopped to a seventh-placed finish. This, mixed with a slow start to life in English football, led to criticism during the early stages of his time at Anfield, with few believing he'd become one of the Premier League's longest-serving managers.
The 2017-18 season was where it all changed, however. A solid league showing was accompanied by a barnstorming European campaign in which the Reds were unlucky to lose to Real Madrid in the final. The 2018-19 season saw Klopp's men miss out on the league title by one point and win a famous sixth Champions League trophy. Could the 30-year wait for a domestic title come to an end this season? One thing's for sure – it doesn't seem Klopp will be leaving until he does. 
2) Sean Dyche (Burnley)
Appointed: 30 October 2012
Win ratio: 37.3%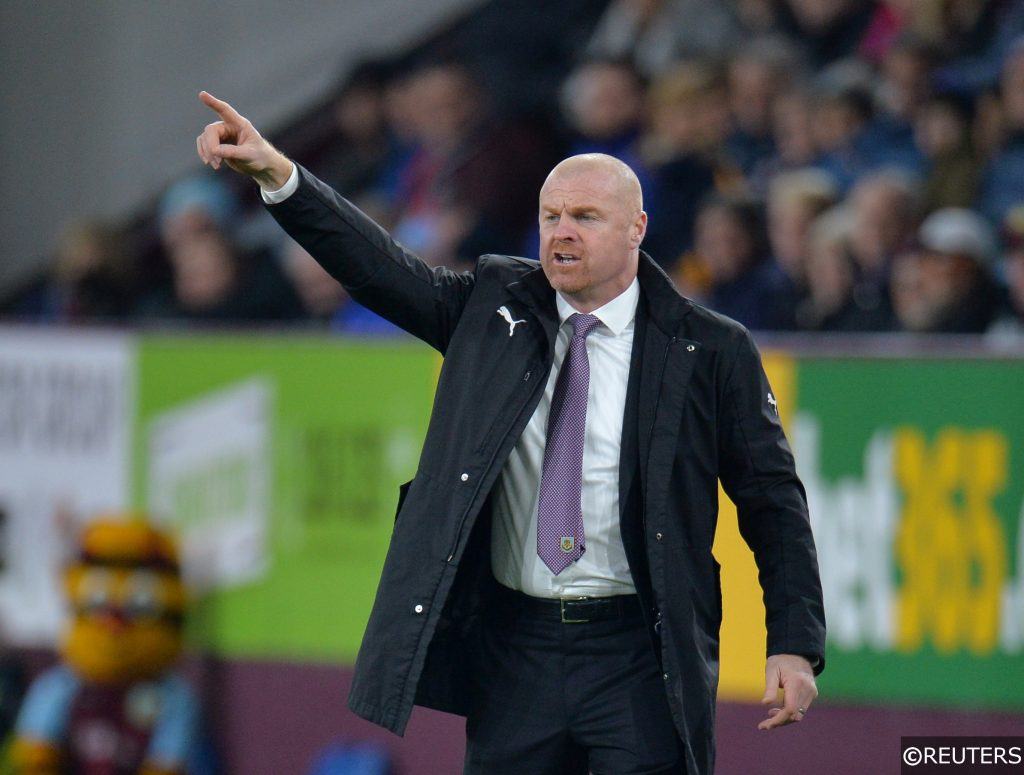 We're back in the heady days of 2012 now, and missing out on top spot by a mere 18 days is the current Burnley manager. As known for his voice as much as his coaching ability, Dyche has thrived in the old school environment of Burnley. His side's physical and direct style of play has seen them flourish in recent years. 
The bald magician actually joined the England U-21s as a member of the backroom staff one month before being appointed by Burnley. The team earned promotion to the Premier League in 2014, but their spell in the top flight lasted only one season. An immediate return followed, and the team have been top-flight regulars since – a serious achievement for Dyche given the limited funds at his disposal.
1) Eddie Howe (Bournemouth)
Appointed: 12 October 2012
Win ratio: 37.7%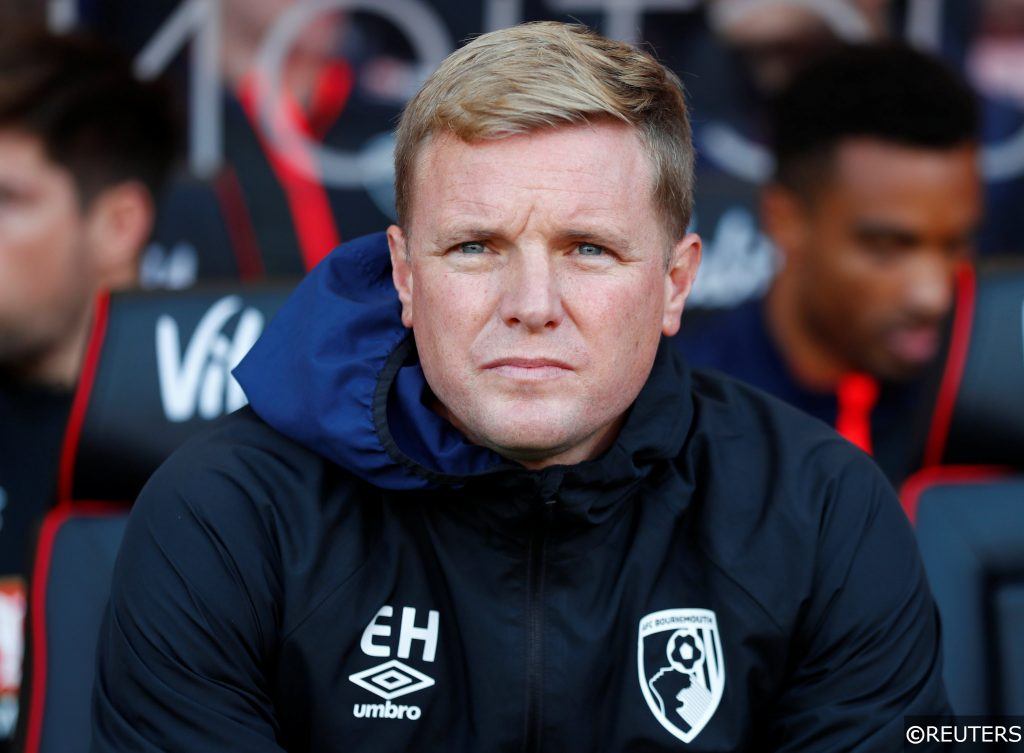 He's one of the longest-serving football managers, let alone Premier League managers. But is it any surprise? The strawberry-blond Englishman has performed absolute miracles since taking control of the Cherries, taking them from the depths of League Two to the English top flight. Already a legend at Bournemouth as a player, Howe actually first took over as manager in January 2009, when aged just 31. Having saved the club from relegation, he joined Burnley in 2011 before being replaced by… you guessed it, Sean Dyche. 
A return to the south coast beckoned, and his Bournemouth side were promoted to the Championship in his first season back before storming to promotion to the Premier League in 2015. He won Manager of the Decade at the Football League awards that year, and his plucky Cherries have gone on to become top-flight regulars. Will Howe be top of this list for much longer though? Surely it's only a matter of time before he joins a big club.
Well, that concludes our list of the longest-serving current Premier League managers. For predictions on how all the gaffers will fare on a weekly basis, make sure to check out our Football Predictions page!
The post 7 Longest-Serving Current Premier League Managers appeared first on Free Football Tips.